to increase leadership capabilities, reduce turnover and increase productivity in your organization
We understand that people are the lifeblood of every organization.  But it takes more than perks and benefits to improve employee productivity.  We help businesses create more profitable and productive workplaces by focusing on leadership development, company culture, management training, team communication, high-performance and embracing innovation and change.
It is critical for organizations to innovate.  We live in the fastest-changing times in history.  Companies must position themselves not only to adapt to this rapid change but to capitalize on it by being high-performance organizations with high-performance people.   It is imperative that an organization shed outdated paradigms, improve internal conversations and enhance leadership's ability to get the results they need.
Our Programs
Motivational Management Luminary Leadership Program™   Manager to Leader Executive Coaching Program

Management methods, some dating back to the industrial revolution, have not kept pace with organizational needs and can actually be a roadblock to productivity, profitability, and success. 70% of our workforce is disengaged.  44% of exiting employees cited their manager as the reason for leaving.
This program uses our C.A.R.E.S.™ method of management (Coach, Align, Relationship, Expectations, Supportive Leadership) to increase the leadership capabilities in managers, teach managers to motivate their workforce by building trusted relationships and change the conversations to create a culture of people that want to give 110%. Managers learn to increase employee productivity and retention, reduce conflict and the natural adversarial relationships between management and employees that prevent things from getting done and can even cause good employees to leave.
Unlimited Talent Program™   Cultivate The Talent That Already Exists In The Organization

It is getting more and more difficult to find the talent organizations need.  Every organization has hidden talent, people that already work for you who have skills and experiences they have never shared with you.  93% of CEO's admit that they do not know what talent already exists in their organization forcing the organization to go outside for an expensive talent search each time they need to hire.
Through the use of a carefully selected and administered suite of assessments and our proprietary M.A.T.C.H™ System, we help you understand what talent already exists in your organization and how to use this information to get the right people in the right roles to leverage their strengths and improve your results.  This strategy has the additional benefit of improving employee performance, engagement, job satisfaction and employee retention in organizations that adopt it.
Get Savvy, Secure and Successful™ – Employee Coaching Program That Creates Star Employees
Get the best from your employees by getting them invested in your business.  This coaching program is designed to get employees thinking like owners.  We help them understand what it takes for the business to be successful and how what they do or don't do impacts the business.  Participants will learn new skills around planning, finding and capitalizing on new opportunities, revenue, and expenses, visibility and more.
Winning Workplace Walkthrough™ – Workplace Strategic Consulting

For organizations that want to be companies where the best talent wants to work, the Winning Workplace Walkthrough™ starts with an extensive employee survey designed to uncover issues.  This is followed by a day onsite to interview key personnel, meet with key managers to drill down on findings and perform a walkthrough of the organization to gain insights for creating an innovative workplace where productivity, engagement, and high performance is the cultural norm.  We wrap up the onsite day with an Insight Session with Senior Leaders to review findings,  share recommendations and create action steps.
Building High-Performance Teams – One Day Workshop

According to MIT, 50% of the difference between low performing teams and high performing teams is the quality of their communication. In this day long team building session, we help teams embrace their differences, discover what key elements may be missing from the team and learn how to improve their communication. Differences create diversity. Diversity strengthens teams and when leveraged, used as a strength, diversity creates high performance.
Certifications and Tools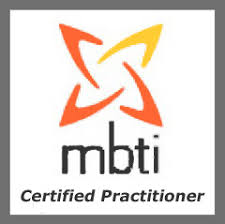 Conversational Intelligence® is a revolutionary body of work leveraging the power ofneuroscience to create profound and lasting transformation for individuals, teams and entireorganizational cultures. Combining science and intuition, Conversational Intelligence (C-IQ)aspires to shift our world from I-Centric to WE-Centric and architect ConversationalTransformation on a neuro-chemical level.Whether applied to individual leaders and executives, teams or entire organizations, C-IQ isa force for positive transformation such as establishing high levels of trust, triggering growthand innovation, overcoming limiting conversational patterns or gracefully navigating difficultconversations.As a coach Certified in Conversational Intelligence® I have access to the C-IQ CatalystTools and technologies and am equipped to facilitate workshops, masterminds and otherin-depth sessions utilizing C-IQ tools and frameworks to elevate performance results, shiftorganizations into Level III Conversational Rituals, create and sustain a healthyorganizational culture and much more.Together, we are changing the World one conversation at a time.