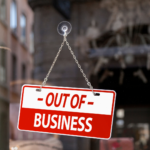 The Talent Problem, now deemed "The Great Resignation", has escalated to the point where it is beginning to cripple businesses. 51% percent of employees are actively looking for a new job. As certain skillsets become in shorter and shorter supply, companies are looking to use money; bonuses, salary adjustments, to attract talent. We see fast food operations offering $21.00 as a starting pay rate!
Money may help you attract talent, but it doesn't solve what is at the root of "The Great Resignation".
Money has never been a motivator. The initial idea and receipt of cash is exciting, but over time it does not keep people satisfied with their work experience. Coupled with the fact that there is always another firm that can afford to pay more than your firm can, money alone is a short term solution to a problem that is already decades old. To combat "The Great Resignation", we must look at the employee's experience after you attract them into your organization, and it goes well beyond onboarding where most employers stop.
There are key areas that career transition history shows us underlie most resignations. Respect for values is the #1 reason for employee dissatisfaction. How employees are managed is a close second with 50% of exiting employees citing their manager as the key reason for leaving. Other areas that are high on the list of reasons why employees leave are lack of a career path, organizational fairness, culture, communication, lack of flexibility, and inability to contribute in a meaningful way.
The labor pool is shrinking, permanently. Baby boomers are retiring, The Gig economy is growing giving employees a solid way to create a side hustle or two that can easily become a full time hustle. Many employees are going the entrepreneurial route. That means they are leaving the traditional labor pool. As companies compete for fewer and fewer resources, it becomes critical to cultivate and keep the resources you already have. Carefully crafting the employee experience beyond onboarding and cultivating existing talent are key.
I have seen recent articles about this problem that suggest that creating avatars around your ideal employee or job descriptions to help craft the employee experience is what is needed. People are individuals not avatars and their needs and desires are as individual they are. Let's admit that cookie cutter solutions don't work. We have watched companies implement across the board solutions to retain talent for the last decade and it has not moved the needle. If we are to solve the retention problem, we need to go deeper. We need to look inside our organizations, shed outdated paradigms and traditions and offer what employees they need and want. And to do that, we need to get clear about what that is.
To solve this problem, we have developed The Employee Exodus Assessment, a tool to help businesses with up to 500 employees get clarity around their retention vulnerabilities. With this anonymous assessment, we can look at the company, the culture, management and hear the voice of the employee on the key issues that underlie most resignations.
"The value here," says OKeefe, "is the ability to get a read before the fact rather than depending on an employee/manager discussion or an exit interview where employees hold back the truth, so they don't burn a bridge."
Using a carefully crafted assessment which includes an anonymous survey, a hot line, management interviews, company data and benchmark data, administered by an objective third party, over the course of a few short weeks, we can bring a businesses clarity around how this issue plays out in their organization, develop insights, give short term action steps, and make longer term recommendations.
To learn more about The Employee Exodus Assessment, visit our website at NancyOKeefeConsulting.com or to talk about whether this assessment sounds right for your organization, click This Link https://bit.ly/CombatTheGreatResignation
---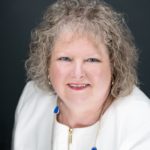 Nancy OKeefe, MBA, MS, is a Strategic Business Consultant, Thought Leader, Author and Talent Cultivator who helps CEOs create innovative, productive and culture rich workplaces where the best talent wants to work. Nancy believes that people are at their best when they are free to be themselves. She is on a personal mission to inspire individuals to fulfill their potential and to change business leaders' thinking to shed Industrial Era ideas around management and culture. Nancy helps CEO's build sustainable organizations that break old patterns and re-calibrate the work experience to make work an equitable business deal that attracts the talent CEO's need to successfully implement their vision. Author of the book, Unlimited Talent, Nancy has spent the bulk of her career cultivating people.
Nancy is a Certified Quantum Human Design Specialist, a Certified Executive Coach from the College of Executive Coaching, holds an MBA from Babson College in Entrepreneurship and a MS in Quality Systems Management from Anna Maria College. She is Certified in Conversational Intelligence® and a Fascination Advantage®Advisor.
Nancy lives in the Hilton Head area of South Carolina and enjoys the pace, the people, and painting the scenery of the Low Country.